Review Date: 15 October 2021
Borderlands
3.33 / 5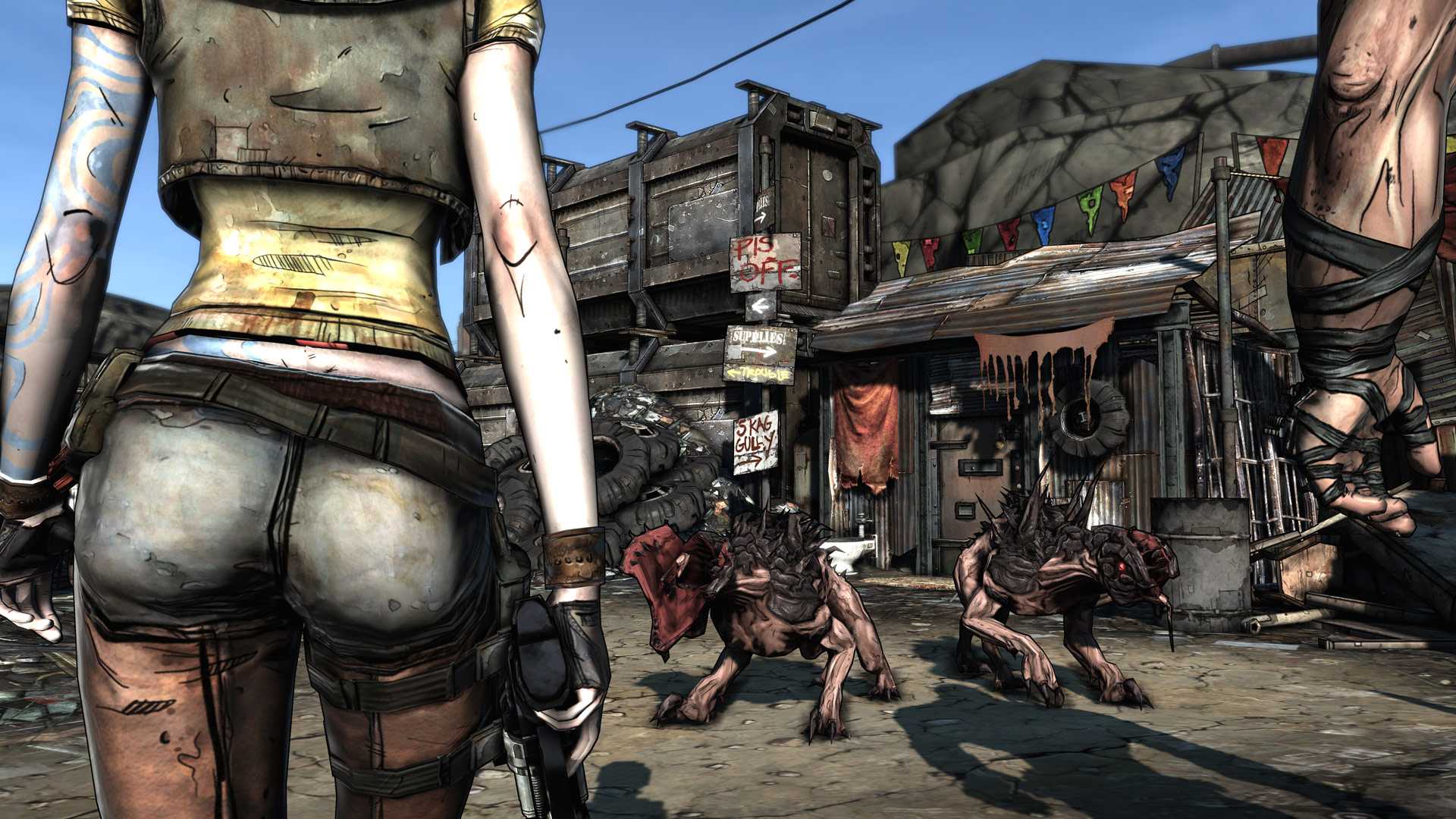 Ratings
Graphics
3 / 5
Story
2.5 / 5
Gameplay
4.5 / 5
Article
Borderlands. This one is a bit hard for me to review since I played it so long ago, but let's see.
I think that the gameplay is the most important feature for a game like Borderlands. Sure you do have a story and that cool art style, but the gameplay is what kept me playing this game.
So how is the gameplay then? It's good. Movement and shooting are perfect for the type of game Borderlands is. Opening all the boxes hoping to find a better gun was always fun. The maps felt open and free to explore, but also not overwhelming which I like.
Fighting never got boring too. It didn't matter at what point I was in the game, the enemies always felt hard to kill, but not too hard to where it becomes boring. Good balance on that part.
And I cannot skip the fact that this game has a really good Co-Op. Playing with others is always better and Borderlands makes it really easy.
So what about the graphics of Borderlands. It is definitely a cool style which I really like. Even though the game is quite old they didn't feel bad at all. Of course, some areas could look better, but I'd say that the graphics of Borderlands are the type that doesn't age. They looked nice back when the game was released and they look nice today.
I don't have a lot to say about the story of the game. I didn't really focus too much on it when I played it. I do remember that it wasn't bad, but for me, at least the focus was on the gameplay.
So is Borderlands worth it? At the time of writing this review Borderlands 2, Borderlands: The Pre-Sequel, and Borderlands 3 are available. Go for those games if you just want to play a bit and have fun. I'd still recommend Borderlands 1 for the ones that are wondering if they should play all the games in the series. It is worth it.
Pictures